Originals: She's Coming Home by The Wailers (covered by Dean & Britta with Sonic Boom): Xmas special #3
in categories:
Nope! Not those Wailers, these Wailers were from Tacoma Washington and one of their biggest fans (according to Wikipedia) was a young Jimi Hendrix. They recorded She's Coming Home for a Christmas album they shared with fellow garage bands The Sonics and The Galaxies (weird... Sonics (like Sonic Boom) and Galaxies like in 500!) in 1965
Dean & Britta's version was gender adjusted, recorded (again) with Sonic Boom and released on a single by Chimney Rocks! Records (the b-side of which has already put in an appearance on this list).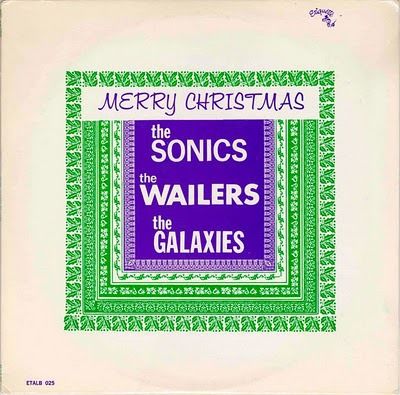 The whole of this splendid Christmas album is available on Spotify, and is worth the time (although judicious use of that skip button is advised).