Some Friendly Advice to drink, and to watch in 360 degrees
in categories: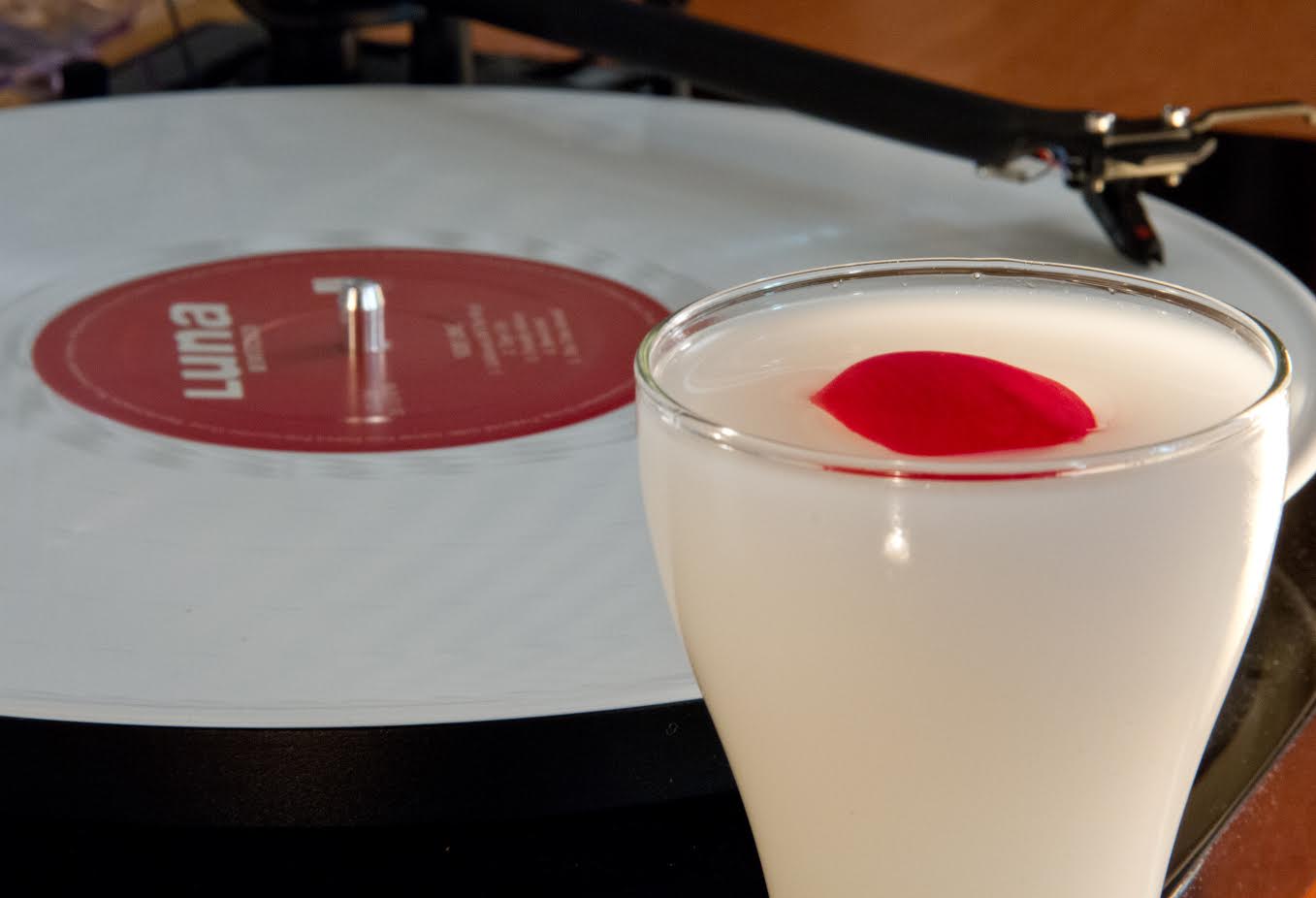 Chris emailed me that as he didn't manage to get to see one of the recent Luna shows he instead "spent some time enjoying the recent white vinyl box set and concocting a special cocktail in its honor".
Friendly Advice
2 oz Absinthe (La Clandestine)
2 oz Water
1/2 oz Orgeat syrup
3 drops Rose flower water
Rose petal garnish
Stir the absinthe, water and orgeat syrup with ice and strain into chilled wine glass. Top with 3 drops rose flower water and rose petal garnish.
---
Now I have to admit that not having any ingredients except the water, I haven't managed to try one out but it certainly looks gorgeous alongside the vinyl!
The Luna box set has just had it's second pressing - this time in black vinyl - you can order it from Captured Tracks. While the cocktail won't match the black vinyl so well I'm sure it'll still look and taste just fine with Luna accompaniment.
---
I just came across this 360° video of Luna playing Friendly Advice in Dallas a few months back (not sure how well it will embed so you may need to head over to YouTube so you can move around the venue!)