Suddenly someone picks you up, you can fly. Luna - three nights in San Francisco (1: Bewitched)
in categories: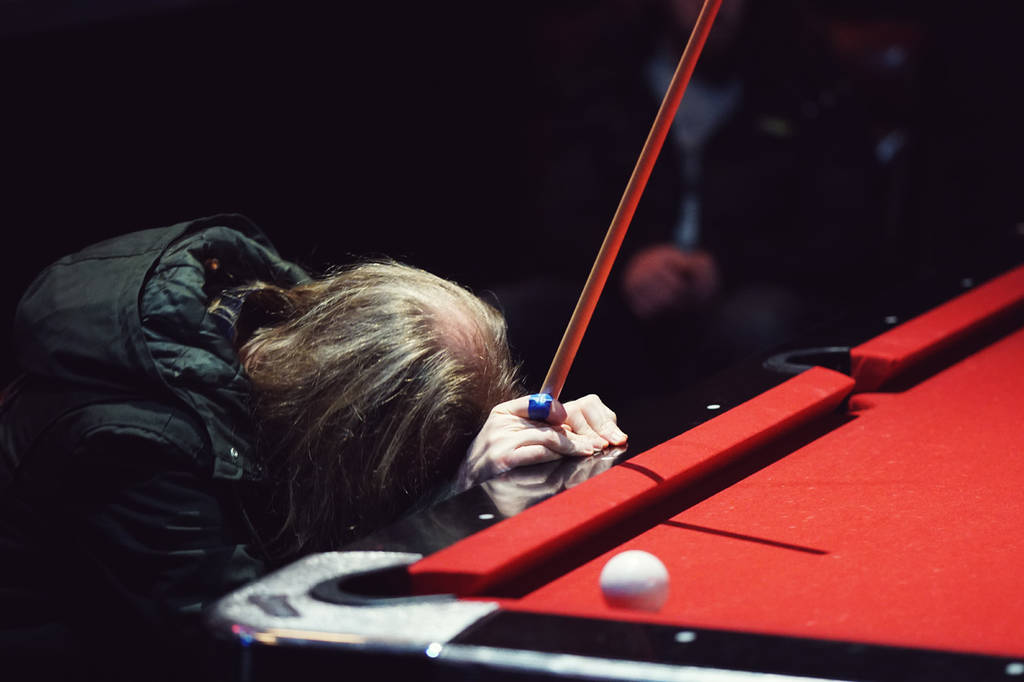 I played the best pool game of my life that night. The guy we met at the bar didn't stand a chance against my world class playing. The black 8 ball was just left and I was going to end the game in style, hit it hard, faster than a bullet. I pointed out where I was going to hit it, nothing could stop me. And her version of Drive makes me fall in love again. Again and again. Nothing's wrong. Can't go wrong. I swiped my face with my shirt, looked at Ulrika and Mike, my best friends, and I looked at the guy we met. He was in awe, couldn't believe how good I was. I was good. I hit it hard. The perfect shot, a clean shot, but the 8 ball ended up in the wrong corner and I lost the game of my life.
"I wanna thank my awesome band", she says, "who needs no introduction". No I guess they don't, it's a pretty awesome band, and you are too Britta. Falling In Love. Britta is singing beautifully, ocean waves sounds in the background, that's what I hear, the combination of pre-recorded tracks and live instruments works well. Just like many others I normally prefer no pre-recorded tracks, but Britta wants to do it her way, sound different from Luna, and that's good. Her voice is so strong and her appearance is so captivating that seeing her fumbling with a laptop is frustrating when you just want to lose yourself in her eyes and her voice and her appearance. Her music. But that's what she wants. That can't be wrong. I followed her from Stockholm to Californ'.
We went to Brasserie Saint-James just like we always did, each night, Carly, Peter and Kelly came too, to say hello, Carly with her big beautiful sparkling eyes, I was was lost in her eyes, something in her eyes, didn't I know it, and her big smile, and Peter is the nicest, he said we had met before and I hope so. Caught with a drink in my hand. Dean is up there again, tongue tied in the corner, no he's not, really. It's them again, this band that we're following, travelling around the world to see. Tonight, they are playing the Bewitched album in San Francisco, from start to finish, and Friendly Advice is up next, I'm there with my friends, Frank and Marjorie, Mike, Giselle and Ulrika. And Lee is up there, hitting those cymbals, it crashes, like a storm, ocean waves crashing, and there's nothing else to do, just be thankful, so thankful that they're doing it again.
And Lee is up there, hitting those cymbals, it crashes, like a storm, ocean waves crashing, and there's nothing else to do, just be thankful, so thankful that they're doing it again
Kelly went to Brasserie Saint-James too before the show, just for a short while, wearing a green and gold sparkling dress, like a mermaid, maybe a bit more makeup than I've seen before, and she had a secretive but sparkling look in her eyes. She said she was going to be with the band before the show. I wondered why. And there she is again, on stage. With the trumpet. A sound like that, it doesn't balance on the edge, it falls, you're falling, you lose it, but suddenly someone picks you up, you can fly, you're safe again, and the sun shines brighter than it ever has, and that's what it sounds like, her playing, like a cross between Eddie the Eagle and Miles Davis. I was nine years old and I thought I was going to watch someone die, but Eddie the Eagle didn't die in the Olympics, he survived, he landed safely, ending up last in the tournament, but he's the one I remember, the one that made my heart beat harder, I lived through him. That's what Bewitched sounds like with Kelly on trumpet.
We went from bar to bar, in Mission. I knew a lot of places I wanted to visit. Mike, me and Ulrika. The Monk's Kettle, The Sycamore, Bender's Bar and Grill, Shotwell's. We had fun that night and we felt fine when we headed home, of course we did, and when we were back on Haight Street Ulrika suddenly just fell on the bumpy street, there were blood all over the street. It was scary, a deep cut on her chin, could see the white tissue deep down. Ttried to stop the blood. A homeless guy came up to us and said "you've got to get that stitched up". He seemed to know what he was talking about. I called 911 for the first time in my life, I wanted to talk to someone. But I couldn't really answer them properly, the helpful homeless guy took over. After a while a big firetruck came up and parked next to us. One of those really big firetrucks you see on TV, and suddenly Ulrika was surrounded by five or six firemen. They examined her while she sat on the street, leaning against the wall. It was both a bit amusing and scary, I didn't want it to be bad. The firemen said she was going to be fine, and put all sorts of plaster on her, I said thanks and told them to go and save some lives instead, they where nice and I didn't know if they were going to charge us. Can I pay with a credit card, do I have to give tips, how much do I tip firemen? I don't know. But they said goodbye and drove away. The morning after the bed was a mess, big blood stains, didn't look nice, but Ulrika seemed to be fine. The concerts was going to happen!
I'm glad he has a guitar technician on these tours unlike the European dates when he and Sean do everything by themselves, it's fun watching them do it, and to say hello before the show starts, but it's more rock and roll to not do it yourself
Dean picks up the guitar acoustic guitar, well he's actually handed it, I'm glad he has a guitar technician on these tours unlike the European dates when he and Sean do everything by themselves, it's fun watching them do it, and to say hello before the show starts, but it's more rock and roll to not do it yourself, and just show up when it's time to play. They're playing This Time Around. I want to sing along. It's a pop song. Where the birds whistle. You hope for happiness. I'm standing in the crowd, just enjoying these songs, taking pictures, I take a lot of pictures are some turn out nice.
We arranged to meet that morning, after the accident, Mike, Marjorie, Frank, Ulrika and me, on one of the piers, to go to Alcatraz, but Mike overslept. Frank gave him the name Vanilla Mike because Mike drinks Vanilla Coke for breakfast. Always does. He woke up and made his way to Alcatraz soon enough. And all of us had a great time, the weather was both beautiful and dramatic, it was much more than just a tourist trap, it was a great tour with audio guides spoken by former guards and inmates. I loved strolling around the island, watching all the agave cactuses on the slopes, see the beautiful light that hits the old prison walls, the scary cells that actually look a bit cosy, some decorated with posters, instruments, magazines, you've got your own private space. But freedom is definitely better.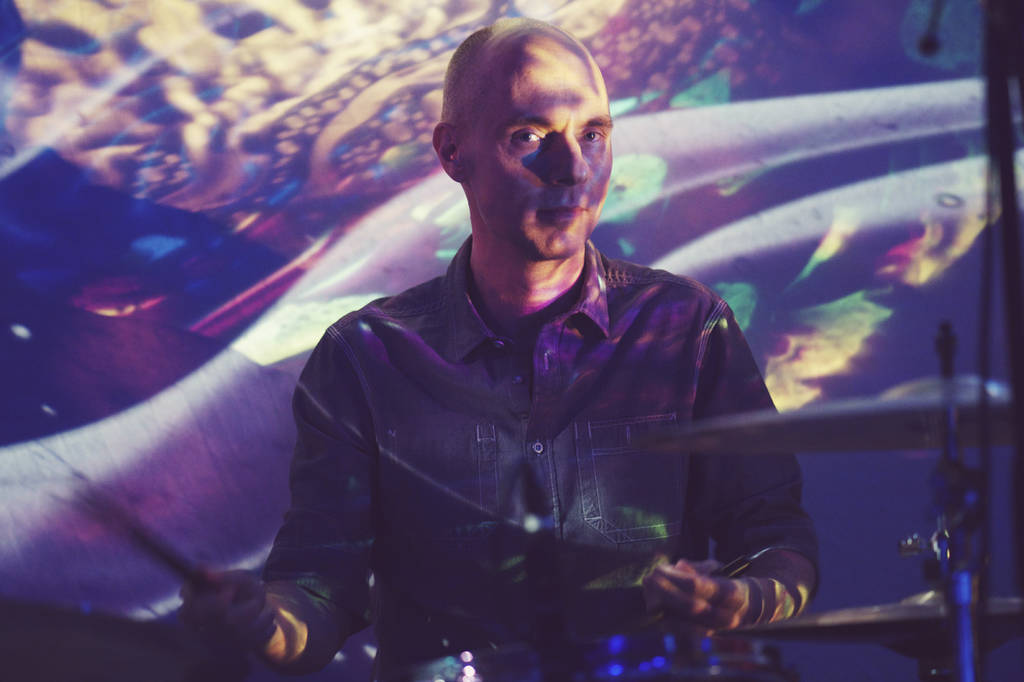 They are handing out the Bewitched buttons and start playing Great Jones Street, the song they've never played before. They play it very carefully. It's soft and warm, the disco ball light rays its stars on the crowd, in The Chapel, and we're all home. All is forgiven, I love you still. This is a fun show. One of the finest Luna shows. It's the first night, everyone is relaxed, there will be more, it doesn't matter what happens tonight, it doesn't have to be the best, because there's so much more to come, it's relaxed, and it is very good.
We got to Lands Ends and watched the surfers. Ocean Beach and the dogs, the beach volley ball, the seaweed, and the waves. The surfers went to Santa Cruz but it was fine, we walked the trail along the coast of Lands End, such beautiful scenery, green, lush, and far in the distance is Golden Gate Bridge. And we walked back east. Continued through Richmond, the second Chinatown, rumoured to have even better restaurants. Got hungry again. But we had planned something else. It got dark and we got a taxi. The driver asked about Sweden, the only thing he knew was Swiss Army knifes he said.
Into the Fold. Never heard this one played live before. I like those songs that you hardly even remember from an album. You know it when you hear it of course, but it's just not one the "greatest hits" and that's fine, that's good, it's like having a new little Luna song and that can't be bad. It's a good song. "Well you know I ain't no mystic, but I'm wrapped up in your life. And I won't ask silly questions, 'cause I can't stand the lies." Sometimes it's better not to know. It's really annoying when people try to come up with an answer that obviously isn't the honest truth, it's just a coverup. Maybe to protect me from bad stuff, but it's probably better to hear the truth, in the long run. Yes it probably is. I hope so.
I had a Swiss Army knife when I was a kid. It had a tooth pick made of plastic built in. My favourite tool was the tweezers. I could tweeze things.
Other than Swiss Army knifes, Sweden is known for some other things. I asked the driver if he knew about the Nobel Prize, and he did, and he told us the story of when Alfred Nobel wanted to award people that had invented something good, in contrast to the bad things the dynamite he invited himself can do. I also mentioned the cars, Volvo and Saab. Seinfeld drives a Saab convertible in the series. Björn Borg is probably the most famous athlete, winning five Wimbledons in a row among many other titles. I liked watching Peter Forsberg. Zlatan Ibrahimovic is our new most famous sportsman. He is fun. Abba had many hits during their ten years, and sold about 150 million records or more. Our most successful musician when it comes to making hit songs is someone else though. Max Martin has written and produced almost 60 Billboard top ten hits, 22 number ones. Only Lennon and McCartney beats him. The inventors of Spotify are Swedish too. I had a Swiss Army knife when I was a kid. It had a tooth pick made of plastic built in. My favourite tool was the tweezers. I could tweeze things.
We had the chance to see some other concerts in San Francisco before Luna arrived. Small venues and small bands can be very fun. Especially in the States. The quality is often one or two steps above anything else. Like going to New Orleans and hearing the musicians on the streets or in the cheap bars. It's world class music. And there are some good indie bands from San Francisco. I loved The Total Bettys. A charming band that really shines through live. Mike taped them of course. I took a lot of photos and talked to them afterwards. Just a little bit. I don't think I made a fool out of myself like I do constantly do with Luna.
Sleeping Pill is the last song from the album. The most psychedelic song. The projecting colours is a perfect match. It's slow. Britta is starting it with the spooky bass line. It's a song to close your eyes to. Mysterious guitar sounds. It's just so good to hear Sean and Dean together like this, it's not a sleeping pill at all.
Dean mentions Allison's Iphone case during the show, it has Mads Mikkelsen on it. The Danish actor. Allison is standing in the front row, next to Giselle and Ulrika. "It's almost as cool as your tattoo", Dean says, referring to Allisons huge Dean tattoo on her arm. His face. It's pretty cool I have to admit, even if I wouldn't want it myself. And they are starting to play the second set. Slide, Pup Tent, Tracy I Love You.
I am actually trying to finish this text while I'm sitting on a sun bed, or half lying, surrounded by tropical trees, in a Sheraton hotel in Bangkok. I ordered a bottle of Evian water, it's probably more expensive than a cocktail. The swimming pool is clear blue, and the sun is reflecting and sparkles in the water. Big leaves, I love big green leaves. Nice girls with barely any clothes are walking around. Things could be worse, I am aware, but sometimes it's incredibly lonely to travel alone. And I am alone. Sometimes some of us are weak human beings, some are weaker than others, it's embarrassing because we have no right to be really. Especially not me, not now. It's my fourth try now. To write and finish this text. I am hearing the show again in my headphones. And they start to play Malibu Love Nest in the encore. Hearing Malibu Love Nest brings me to tears. It's like having a friend next to you. And I feel much better, happy again.
They come back and play Fuzzy Wuzzy. Britta starts with the monotonous bass, and Lee kicks in, then some guitars. And more guitars. It was one of the best weeks. Those days in San Francisco in early 2017. Good music, good food, many friends, some freedom. That's all you need. Thank you Luna for making it possible. And see you all soon.
Photos
Photos by Joakim Bengtsson